Project Experience
Cardiff Castle
Cardiff Castle (Welsh: Castell Caerdydd) is a medieval castle and Victorian Gothic Revival mansion located in the center of Cardiff city. The original motte and bailey castle was built in the late 11th century by Norman invaders on top of a 3rd-century Roman fort.
The castle formed the heart of the old medieval town of Cardiff. In the 12th century the castle began to be rebuilt in stone, with a shell keep and substantial defensive walls being erected. Further work was conducted in the second half of the 13th century.
The castle was repeatedly involved in conflicts between the Anglo-Normans and the Welsh, being attacked several times in the 12th century and was most notably stormed in 1404 during the revolt of Owain Glyndŵr.
More recently, EBS Ltd was commissioned to monitor the building fabric over a period of 12 months, to establish the source of moisture penetration, which had damaged some of the ornate internal plaster and wall paintings.
Using the latest data logging and weather stations, we were able to identify the problem areas within the building and recommend a long-term remediation program.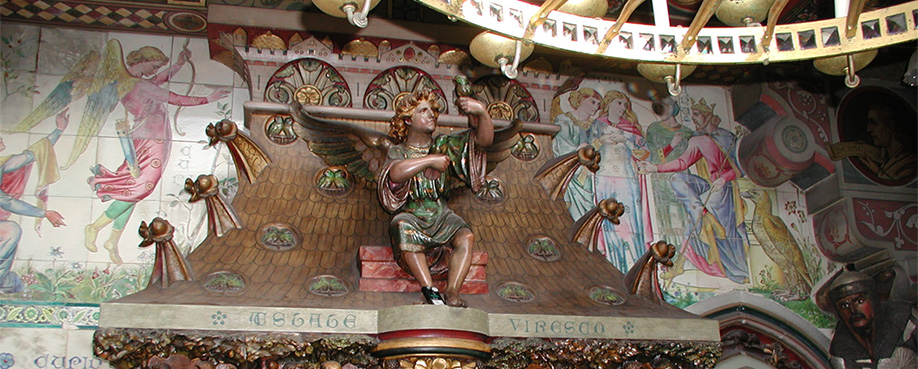 Some of the ornate plasterwork & wall paintings in The Banqueting Hall, Cardiff Castle